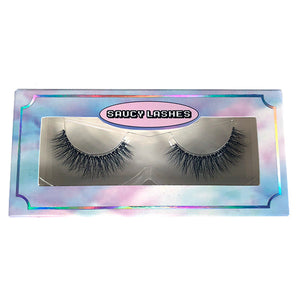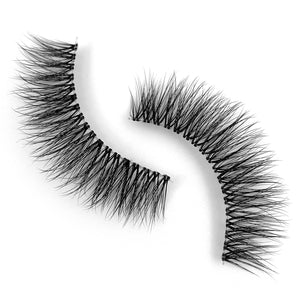 I love love love these lashe
Love these lashes!
Incredibly cute lashes. They're a natural glam lash that are great to wear with an array of makeup looks. The clear band makes them even more amazing. When I have these on, it looks like I have lash extensions. These lashes are awesome. I'm guaranteed to purchase from this website again!
Naturally beautiful lashes!
I love, love, love these lashes. They look natural and I always get compliments every time I wear them. Several people have asked me "are your lashes extensions?" They are also sturdy and easily reusable many times if you are careful with them. Saucy lashes are the best lashes I have worn. No others compare for me!
Great!
I love these lashes because they really are low-key! They are not too dramatic and, even though I like to wear falsies, I don't like to be overtop with them. In my personal opinion, these are perfect for that!